I was recently sitting in my Grandma's living room looking at all of the pictures she had collected over
the years. Frames in various sizes and shapes scattered through out her tiny living room. Everything from photos of her own wedding day, pictures of her daughters, her seven grandchildren and her
grandchildren on their wedding days.
You see, Photos are Timeless. They last Forever; Not Affected by Time; Everlasting. I love that my job is all about preserving those memories that will last for generations to come. On your wedding day, I am more than just your photographer. I'm a storyteller. I photograph every detail from the jewelry you wore to the first kiss as Husband and Wife.
My goal is to make you forget you are in front of the camera and to just enjoy the experience. It would be my honor to be the person who captures the love and emotion on the biggest day of your life. I want to capture those real, raw and authentic moments. Photos so real that you are instantly reminded of the way you felt on that day.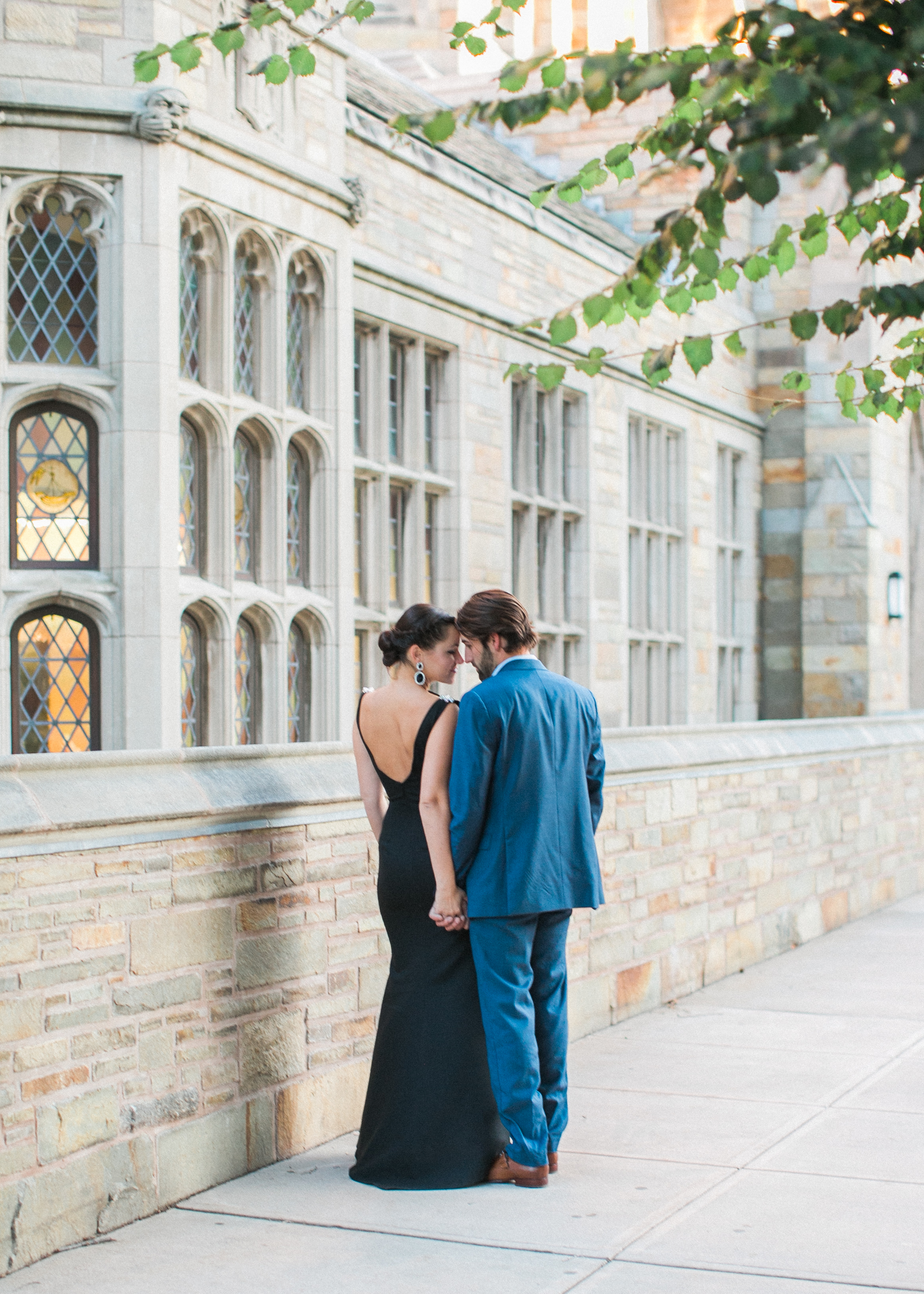 They are the modern chic couple that believes in an everlasting love. They believe marriage is a gift and choose to always put each other first.
They believe in a strong community of family and friends. They are extremely loyal and would do anything for the people they love. They rather have a handful of lifelong friendships than to be the "life of the party."
Slow dancing in the kitchen is probably a regular occurrence for them. They enjoy cooking new meals and going on long walks together. They love getting dressed up for an occasion, but their favorite times are spent on the couch in sweatpants.
They are genuine, authentic, kind and the best of friends. They believe that love always protects,
always trusts, always hopes and always perseveres.
They believe that love N E V E R fails.
Over the past years of wedding photography, I learned that the best experiences happen when my couples and I really click. Having that foundation of a personal connection creates more organic and authentic moments.
To ensure my clients receive the best experience possible, I only photograph a limited number of weddings each year. For more information on availability and pricing, head over to my contact page. Looking forward to hearing from you!
The average couple invests $3500 into their wedding collection.
All Collections Include Digital Files and a Complimentary Engagement Session
Portrait Sessions Begin at $300
I offer a limited amount of Portrait Sessions each year
Frequently Asked Questions
How would you describe your photographic style?
I shoot with a Lifestyle approach. It's candid with slight direction and styling. I try to stay
out of the way, but I'm always on the look out for the perfect moment. As much as we all love
candids, there is a time and a place for those beautifully posed bride and groom portraits.
How would you describe your editing style?
My editing style is on the brighter side. My photos are vibrant and full of life.
And I love the film look with those blue-green tones and contrast between shadows and highlights.
Where are you located? Do you travel?
I am located in Raleigh, North Carolina. YES! Traveling is always a possibility.
How do I reserve you to photograph our wedding?
A contract must be signed by the bride and groom along with a 25% Non-Refundable Deposit.
What is the planning process from beginning to end?
Initial Contact - Client Meeting - Signed Contract & Deposit - Schedule your Engagement Session
Create Wedding Day Timeline & Create Family Photo Shot List ( 1 month prior )
Final Payment Due ( 2 weeks prior to wedding date ) - ( Photograph Wedding Day! )
Deliver Photo Gallery ( 6-8 weeks after wedding )
Is an Engagement Session included?
Yes! This is a crucial part of the experience offered to all couples who book a Wedding Collection.
It's a time for us to get to know each other a little better. You get to learn my shooting style and how
I direct from behind the camera. The engagement session is a chance to know what to expect on the
wedding day!
How soon will we receive the photos after the wedding day?
About 6-8 weeks later.
How many photos will we receive?
Typically average 75-95 images per hour when shooting.
My approach is quality of photos versus quantity.
How will we receive our photos?
Photos will be delivered via an Online Viewing Gallery with full download and print release.